Immersion Campus Visit
As part of their curriculum, all students will participate in a visit to American University's campus in Washington, D.C. In addition to having the opportunity to meet peers and faculty in person, the visit allows students to travel to the nation's capital and the hub of public policy and earn course credit during an extended weekend of seminars, site visits, guest speakers, and networking events.
More specifically, they will:
Expand their networks and collaborate with like-minded professionals
Participate in career development opportunities and receive advice from AU faculty
Build their competencies with skills institutes focusing on topics such as consulting skills or policy briefing
Visit organizations central to government, foreign relations, politics, development, and national security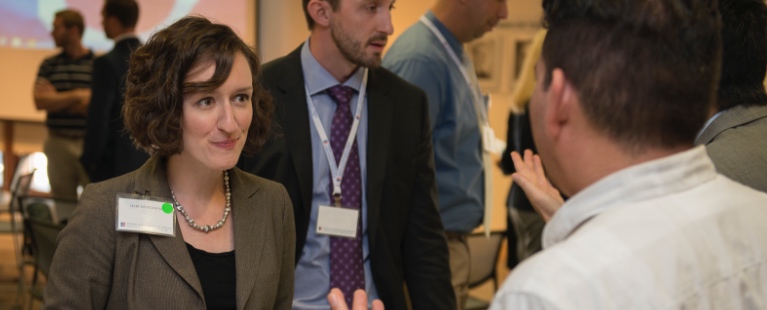 Student Experience
Students travel from across the country to attend the immersion and build on the relationships and skills they develop during live class sessions. Learn more from two Master of Arts in International Relations program alumni who attended the fall 2014 immersion.
Site Visits
During the immersions, International Relations Online students have the opportunity to listen to and network with leaders in the international community by visiting various international organizations headquartered in Washington, D.C. During these visits, students can receive site tours, network with employees, participate in panel discussions, and hear from the organization's leaders on various policy matters.
Past site visits have included:



Upcoming Immersions
2023 summer and fall immersions will take place in-person. Registration opening soon!
To learn more about upcoming immersions, contact an admissions counselor today at 1-855-306-2847 or email us.