Capstone Experience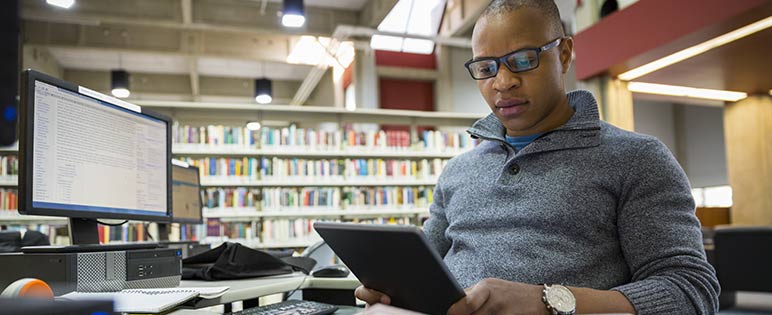 During their final semester, International Relations Online students will complete a capstone experience designed to translate the skills they've gained in the classroom into a real-life, hands-on project. Students may choose to complete either a substantial research paper or participate in a client-based team practicum project—both of which will be facilitated by a faculty mentor.
Practicum Projects
Practicum projects are designed to help students across all SIS International Relations Online programs develop strong research, oral, and written presentation skills as well as consulting-based abilities, such as client relations, project management, and team-oriented task management.
Practicum students will work in teams on specific projects for one or more clients, such as the U.S. Army Africa, the International Housing Coalition, and the International City/County Management Association. Students also have access to optional short-term study abroad practicum experiences.
Working in this client-based setting, students will learn how to:
Research and conceptualize a problem and define the scope of the project
Establish a positive working relationship with a client
Plan and execute interviews with key stakeholders and subject matter experts
Deliver an organized, articulate presentation to the client
Substantial Research Paper (SRP)
Students who are interested in conducting their own independent research project or plan on pursuing a PhD in the future should consider completing an SRP for their capstone experience. SRPs must be based on a thesis-driven argument that can be satisfactorily answered in approximately 50 pages.
There are two types of SRP:
Academic SRP
This type of SRP seeks to answer a question of interest to the student and the scholarly community. Students are expected to produce original research critiquing or contributing to the literature they choose to include.
Policy-Driven SRP
This type of SRP focuses on a particular policy problem. Students are expected to apply a dialectical lens to policy analysis to produce original research that contributes to the alternative approaches located in the literature they choose to include.