Online Master of International Service (MIS) for Experienced ProfessionalsOnline Master of International Service (MIS) for Experienced ProfessionalsOnline Master of International Service (MIS) for Experienced Professionals
The Master of International Service is an accelerated program designed for professionals and practitioners with seven or more years of experience in international affairs. Students learn alongside peers with similar levels of experience and develop skills and theoretical knowledge that build on their existing skill set and advance their leadership potential.
By developing expert-level knowledge in their specific area of focus, students become prepared to lead high-level strategic initiatives in their organizations.
For those with less professional experience in international relations and who wish to enter the field, we also offer an online Master of Arts in International Relations program.
Program Overview
The online MIS program is 30 credit hours, and the program can be completed in as few as 12 months. GRE scores are not required.
Students earning their international affairs master's degree can align their course work with their desired career trajectory by selecting from a variety of concentrations, including Global Security, International Development, and U.S. Foreign Policy. They will also participate in at least one immersion experience—held on the American University campus in Washington, D.C.—and have the option to study abroad, where they'll meet their peers, network, and participate in hands-on projects on the ground. They will finish the program with a capstone that incorporates skills gained throughout their courses.
Advanced Standing Opportunity for Experienced Professionals
Applicants who have extensive international professional experience working in a foreign country may be eligible to apply for advanced standing and complete their degree on an accelerated track.
Advanced standing prospects will be evaluated based on the length of time they worked overseas and the intensity and quality of the international experience, including insights into the country's culture, society, and politics.
Students granted advanced standing status can waive up to 6 credit hours, allowing them to complete the program in as few as 12 months.
If interested in advanced standing, students should contact an admissions counselor at 1-855-306-2847 or admissions@IRonline.american.edu to see if they qualify.
Class Profile
21%
Have previous graduate degree
The information above reflects enrolled students as of January 2018.
What's Next?
Learn more about the international affairs master's degree for experienced professionals by reviewing our application requirements, reading our course descriptions, and exploring financial aid options.
Online Learning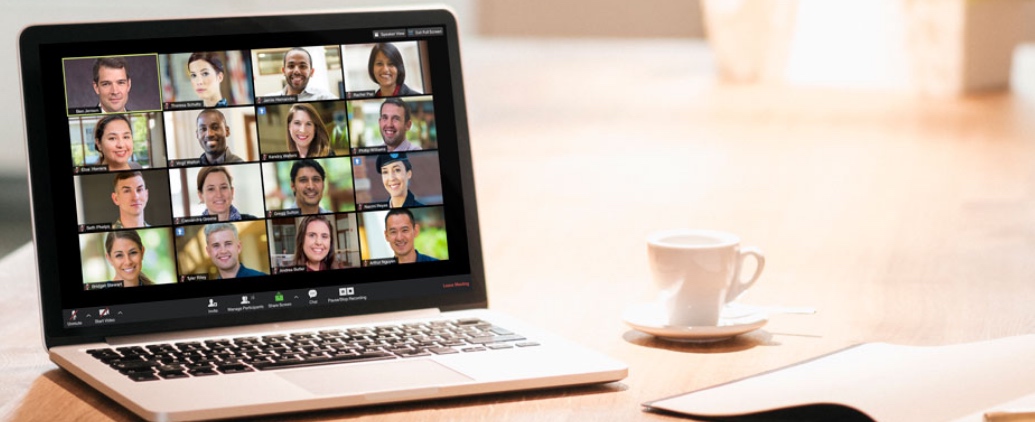 Students earning their international affairs master's degree benefit from an innovative, online learning platform that combines live classes hosted via webcam, interactive course work, and collaborative group exercises. The platform allows for flexibility while receiving a world-class education at the School of International Service, from anywhere in the world.
Learn more about the student experience.
Learning Outcomes
Course work in the program will help students develop their understanding and hone their knowledge in the following areas:
Intercultural Issue Analysis and Critical Thinking Skills
Students will improve their ability to analyze international and intercultural issues, helping them better evaluate programs; interpret conflicts and appreciate how culturally determined values, beliefs, and worldviews shape behavior at all levels. Students will also be able to demonstrate writing, presentation, and thinking skills in the analysis of international relations as well as key quantitative research methods.
Specialized Expertise
Students will expand their knowledge and proficiency in specialized subject areas that match their career goals through in-depth study of one of four specialization subfields: Global Security, International Development, International Negotiation and Conflict Resolution, or United States Foreign Policy and National Security.
Leadership Abilities
Students will build their leadership skills throughout the program, specifically during the executive leadership course offered during the required in-person immersion, and through the capstone course. Because students can attend classes online and continue working, they have the opportunity to apply these leadership skills immediately to their jobs.
Current Concepts and Theories
Students will explore current and evolving concepts, organizations, and policy debates in the field of international relations, including the economic forces that continue to drive the globalization process. They will take an in-depth look at theoretical assumptions underpinning arguments and proposals as they refresh their knowledge of the major theories of international relations.
Request information to learn more about International Relations Online or contact Admissions at 855-306-2847