Experience AU, No Matter Where You Are

FLEXIBLE ONLINE LEARNING
In 2013, we met the demand from working professionals and service members for flexible online learning by transforming our programs to work in the online space. Now, we continue to pioneer online education through our research-based, interactive experience and increased access to a quality education from the No. 8-ranked School of International Service.1
Our online experience brings AU campus to you. You will benefit from both the flexibility of online learning and becoming a full member of the AU community. This includes access to some of the leading voices in the international affairs community and resources unique to AU's location in the nation's policy hub, Washington, D.C.
Zoom HD Live Classes | 24/7 Access | Small Class Sizes
In weekly small classes hosted on the HD Zoom platform, you will engage in live seminar-style discussions with your classmates and professors. Zoom and our other online tools ensure you are always immersed in your academic community.
Within Zoom, you have the ability to:
ask questions or raise your hand using the live chat feature
enter break out rooms for smaller discussions with classmates or to meet one-on-one with your professor
use presentation tools to share your work and annotate others' screens for clarity

THE IMMERSIVE DIGITAL CAMPUS
The digital campus acts as your connection to the School of International Service's resources and community. Everything you need to succeed is one click away, so you can benefit from the full AU experience no matter where you are. You can also personalize the tools in your digital campus to fit your unique needs with the following features:
a mobile app so that you can complete your work or attend class on the move
dark mode to reduce strain on your eyes when completing work at night
closed captioning and video transcripts of recordings for a clearer understanding or to reference while studying
various video speeds so you can learn at your own pace
streaming capabilities to view content on multiple screens such as a TV or iPad
The digital campus also hosts your interactive weekly assignments that are designed by AU faculty specifically for the online space. All course work expands on the week's in-class lessons and prepares you for the next live session with your professor.

A GLOBAL COMMUNITY
You will join a community of classmates, faculty, and alumni who are dedicated to influencing positive change in an ever-evolving and complex global environment.
Your classmates will come from diverse backgrounds, work in varying industries, and could be located all over the globe, bringing many different perspectives to the classroom.
AU faculty are some of the leading voices in the international affairs community and are dedicated to remaining accessible for their students.
Our alumni network is vast and connected with over 20,000 SIS alumni and 130,000 AU alumni located around the world. When you graduate, you will join other influential forces serving the global community.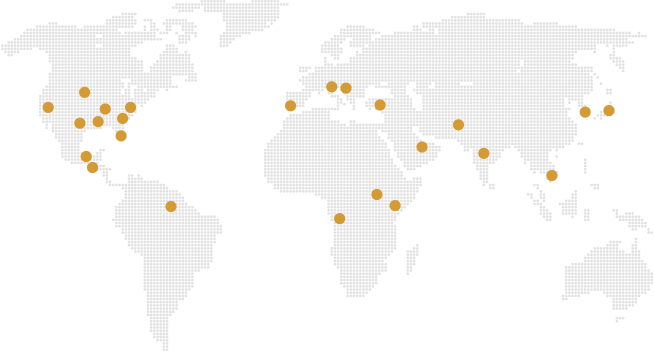 IN-PERSON IMMERSION IN THE NATION'S CAPTAL
In addition to connecting with your classmates and faculty through the interactive online platform, you will have the opportunity to meet them in person at the on-campus immersion experience.
At our Washington, D.C., campus, you will engage with the AU community, meet the students and instructors you study with each week, participate in intensive learning exercises, and experience the inner workings of high-performing international relations organizations in the nation's capital.
Learn more about immersion experiences.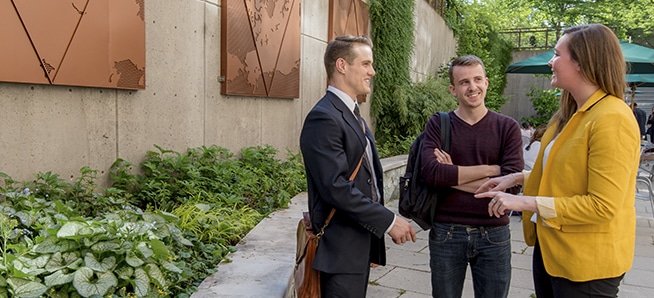 SUPPORT FOR THE ENTIRE STUDENT JOURNEY
International Relations Online students are full members of both the American University and School of International Service communities. We make it our mission to offer the highest-quality support throughout the entire student experience, from initial contact all the way through graduation and beyond:

During the admissions process, you will have a dedicated admissions counselor who will answer any questions you have about the program, the application, and the admissions process.

Upon your admission to the program, you will be assigned a dedicated advisor who is available to meet with you one-on-one throughout your program and who will act as your go-to resource for guidance and support.

Once you enroll, you will be able to work with our Student Services team, who will assist you with academic support, course planning/advising, and community engagement, no matter your level of technological expertise.

As an International Relations Online student, you will have access to American University assets including, career services, library resources, student benefits, and access to university events and speakers.

When you graduate, you will be invited to participate in the on-campus graduation ceremony where you will join students from both the online and on-campus programs as you celebrate your accomplishments.
After graduation, you will join the American University and School of International Service global alumni networks, which connect you for life to other graduates who are serving communities around the world.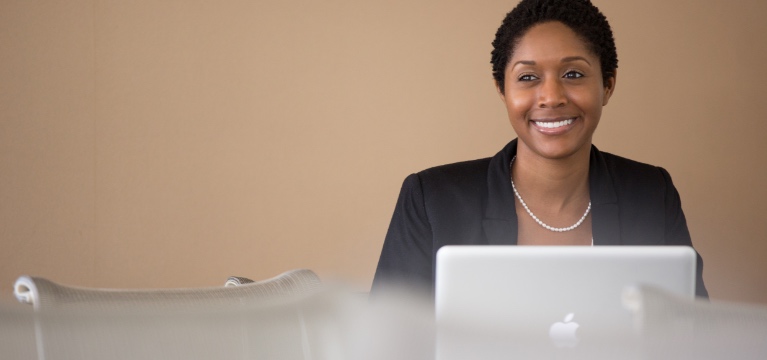 Download a brochure to learn more about international relations at American University (PDF, 1,4MB).
Request Information to Connect With an
Admissions Counselor
1The Best International Relations Schools in the World, Foreign Policy magazine. Accessed May 2020.