IROnline Alumni Profile: Veronica Dudo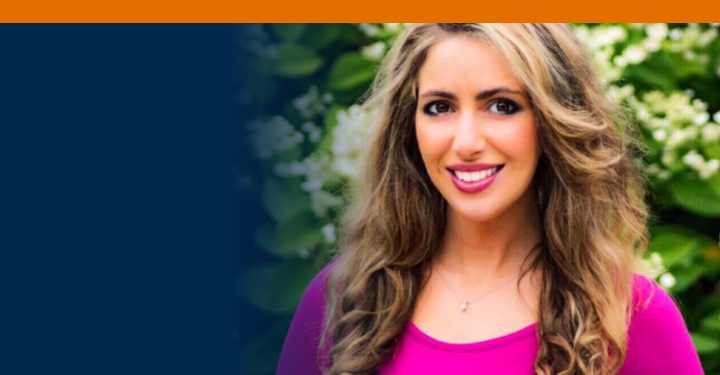 Meet AU alumnus Veronica, an internationally acclaimed journalist who works around the globe covering a diverse range of major news stories. Veronica is applying the skills she learned in the program to her international work with governments, organizations, businesses, groups, and individuals.
What is your current job title? How would you describe your job responsibilities?
As an internationally acclaimed television journalist, I've had the privilege of covering a diverse range of major news stories from around the globe. Currently, I report on international headlines, politics, and breaking news for MeTV network. As an award-winning international journalist, I have conducted interviews with politicians, royalty, company CEOs, celebrities, analysts, business executives, philanthropists, entrepreneurs, and community leaders.
Throughout my career, I have always strived to provide viewers with observant, truthful, and provocative content that is both informative and engaging. While I love my job as a journalist, I also enjoy my role in the international community as a keynote speaker, goodwill ambassador, and global advocate. Recently, I have partnered with several global entities, appearing at their live events around the world. Some of the organizations I work with include the United Nations, SXSW, Rotary International, U.S. Embassy in Italy, U.S. Embassy in Singapore, U.S. Embassy in Malaysia, the Clinton Presidential Library, Kevin Bacon's Six Degrees Foundation, the World Women's Summit, Adapt to Thrive, and many more.
Why did you decide to pursue the Master of Arts in International Relations (MAIR) from AU?
I decided to pursue the MAIR degree from AU because I aspired to build an even stronger foundation in my knowledge of international relations. As a journalist, I wanted to gain critical insight into today's pressing global issues while deepening my understanding of the factors that influence relationships between nation-states and national and international organizations.
How did the degree fit into your career plan?
The MAIR degree fit into my career plan because I wanted to enhance my knowledge of facts, information, and theory in the realm of international relations. My concentration in United States Foreign Policy and National Security helped me explore the economic, historical, and political underpinnings of strategic policy formulation. Following my time at AU, I have gained a better understanding of the perspectives and implications of global issues.
What new goals were you able to set or achieve after obtaining your degree?
With a big-picture view of what is going on in the world today, I was curious to study in detail the framework and inner workings of international relations. The MAIR program helped me to develop critical insights and analysis of international interactions between governments, organizations, businesses, groups, and individuals. As a journalist, this knowledge is extremely beneficial to report news that encompasses global issues.
What connections did you make during your time in the program?
From the professors to guest lecturers, expert speakers, and colleagues, the AU community provided a strong professional and social network that I have valued during the program and beyond. Establishing lasting connections and building professional relationships was a key component to my success during graduate school, and I look forward to cultivating those special bonds.
How would you describe your relationship and interactions with the program's faculty and your classmates?
Joining the dialogue with AU professors, guest experts, and fellow students from a variety of backgrounds and professions broadened my understanding of the world of international relations. My interactions at AU during the program offered me exceptional educational opportunities, feedback, career advice, and friendship. As a journalist working to make a lasting and positive global impact, I gladly welcome the opportunity to continue collaborating with American University's diverse and vibrant community.
Pursue Your Goals
Request more information about International Relations Online.
Learn More