IROnline Alumni Profile: Emily Ham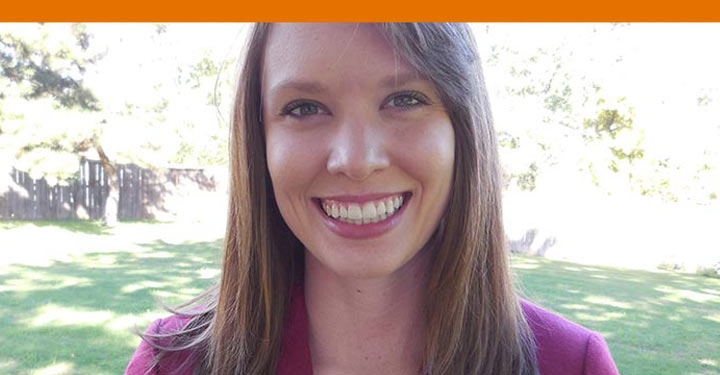 Location: Mons, Belgium
"I could not find a program that provided the caliber of curriculum that I wanted from an institution with a prestigious reputation until I found American University's Master of Arts in International Relations online program."
American University's International Relations Online Masters of Arts program is rigorous and selective, offering a number of diverse students an opportunity to further their education online without sacrificing quality. Current student and Mons, Belgium resident Emily Ham discusses her unique perspective on why she chose our innovative program.
Why did you decide to pursue the International Relations Online with AU program? What specifically was it about International Relations Online with AU that drew you to it? What excites you most about it?
As an active duty officer in the U.S. Navy, I needed a program that would be flexible to fit deployments and changing duty stations. I knew an online program was my only option. After heavily researching online M.A. programs, I was honestly disheartened. I could not find a program that provided the caliber of curriculum that I wanted from an institution with a prestigious reputation until I found American University's Master of Arts in International Relations online program. The coursework, the academic rigor, the user-friendly technology, and the interaction with professors and my fellow students made my choice an easy one. Also, the online learning system offers incredible flexibility. Last semester I participated in classes from four different countries and even turned in a group project from the ferry crossing the English Channel. In short, with this program, I didn't have to compromise for a sub-par education due to my demanding job in the military. Instead, I have the chance to excel.
What are you looking to do with your IR graduate degree upon graduation?
The M.A. in International Relations is already proving invaluable. I presently work at the Supreme Headquarters Allied Powers of Europe of the North Atlantic Treaty Organization (NATO) in Belgium. My office employs representatives from all 28 NATO nations and partner countries. The 10-member team to which I belong has individuals from Germany, Spain, Romania, Italy, Great Britain, the Czech Republic, the United States, the Netherlands, and Turkey. My Intercultural Communications class has equipped me with great tools to aide in successfully navigating my highly multinational work environment through understanding and valuing diversity. My International Relations: Theory, History, and Practice course provided new perspectives on the structure, functioning, and evolving purposes of international organizations, including NATO, as well as a context for their policies.
The M.A. in International Relations will also prove invaluable in my career development. Should I make a career of service in the armed forces, this degree would greatly add to the application for highly coveted Defense Attaché or Military Liaison posts. In general, military members are often hesitant to make a career change due to the perception of an insurmountable gap between military and civilian life. By exposing me to otherwise inaccessible organizations, networks, and ideas, this degree will bridge the disparity between the two. Should I decide to transition to the private sector but remain within a similar line of work, this degree would offer a very translatable educational foundation to do so. This program and its courses will expose me to new interests, which could in turn propel my career in an entirely new direction. In short, while the M.A. in International Relations will prepare me for whatever career path I choose, it will more importantly empower me to make this decision.
Why are you passionate about IR?
Having lived and worked abroad in Asia and Europe, I have interacted with a significant amount of nationalities and cultures. I may not speak the local language (yet) and I might not prefer their food, but I am passionate about the relationships I can create with people along my journey. International relations not only continues to deepen my understanding of other's communication styles, theoretical bases, motives for interaction, and governmental policies, but it also helps me untangle and support my own. Being aware of this context, while certainly helpful on an individual scale, has also given me more knowledge about working at NATO and living in the EU.
What else should we know about you?
By weekday I am a U.S. Naval Officer. Prior to serving at NATO in Belgium I was stationed in Japan where I served on an aircraft carrier and traveled throughout Asia. I am proud to have served in the search and rescue efforts for the people of Japan following the Great Tohoku earthquake and tsunami in 2011. By weekend, I am a backpacking, local wine-seeking, small concert-going wanderer. I am an aspiring gluten-free baker and a misplaced Texan.