8 International Relations Podcasts to Follow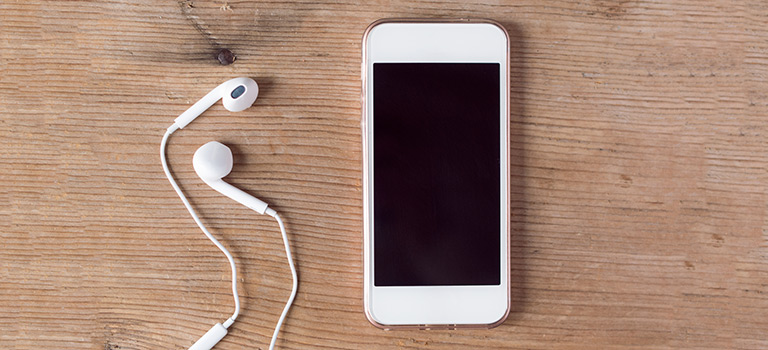 As the media world becomes increasingly crowded, it can be difficult to determine which news sources will provide the most reliable information—and even more difficult to keep up. Podcasts are a great way to further your knowledge of topics in international relations, such as social enterprise and international development, even when you don't have a lot of time on your hands. The eight we've highlighted below—which provide a variety of perspectives on the state of the world from policy analysts, think tank leaders, journalists, and more—are ones we'd recommend adding to your subscription list. Entries are organized in alphabetical order.
Breaking-news junkies, look no further: The BCC Global News Podcast, which airs twice each weekday and once on weekends, is dedicated to bringing listeners the latest in global events. The podcast taps experts from around the globe to weigh in on the most pressing threats, events, and developments. Recent topics have included EU leaders' discussion of a coronavirus bailout package worth over $800 billion and China's passage of a controversial law in Hong Kong.
Hear from experts with the School of International Service at American University in Washington, D.C. Each episode covers complex topics related to international affairs, human rights, terrorism, foreign policy, democracy, inequity, foreign aid, election season, refugees, activism, politics, war, climate change, and more.
The Brookings Institution—a nonprofit public policy organization in D.C. that conducts research on a range of challenges facing local, national, and global communities—releases new episodes of this weekly podcast each Friday. Hosted by Fred Dews, managing editor of podcasts and digital projects at Brookings, the series offers a deep look into the work being done by Brookings' renowned fellows as it relates to current events.
What do we mean when we talk about foreign aid? What's a global gag rule? These straightforward questions set the stage for in-depth conversations with policy and global affairs experts in this twice-weekly podcast from Mark Leon Goldberg. Goldberg, who is editor of the United Nations and global affairs blog UN Dispatch, also co-founded the Development and World Aid News Service (DAWNS)—another great resource for aspiring international relations professionals.
Whether you excelled in microeconomics or barely survived it, Planet Money provides thought-provoking analysis of the economy as it relates to every corner of society. A crew of contributors and hosts, such as Jacob Goldstein and Robert Smith, walk listeners through abstract concepts ("What is money?"), theoretical analysis ("What would the perfect immigration system look like, according to economists?"), and concrete issues ("How did 'the economy' as we know it come into being?") alike. At less than 30 minutes per episode, this podcast is a great option for those with little time to spare.
CSIS, a bipartisan, nonprofit policy research organization based in Washington, D.C., has spearheaded strategic insight and scholarship around the state of international affairs for more than 50 years. CSIS Trustee Bob Schieffer and Chief Communications Officer Andrew Schwartz helms the organization's podcast. Schieffer and Schwartz tackle global policy issues and interview experts in the field to engage in informed discussions about everything from election security to the long-term effects of a pandemic on global migration.
For those looking to step outside of a United States–centric mindset, The World in 30 Minutes—hosted by ECFR director and co-founder Mark Leonard—offers insight into developments that affect European countries. The implications of geoeconomics for Europe and a comparison of insurgent uprisings in Italy and Austria are just a couple of topics that were covered in this weekly, half-hour series
Global affairs aren't solely concentrated in political speeches and policy movements; they're reflected in the lives and stories of everyday people. The World, produced by PRI, publishes multiple stories each day, from a rich discussion about what's next in the fight against COVID-19 to the impact of global protests on Jamaica. Each episode lasts anywhere from 30 to 45 minutes.
Did we miss your favorite podcast? Tell us which ones you follow on Facebook and Twitter.