Financing your MA in International Relations: Fellowships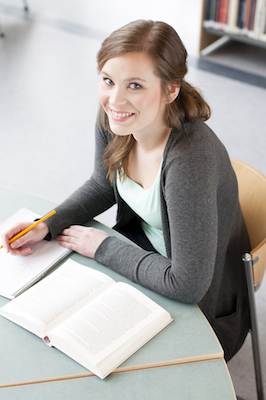 After completing a four-year undergraduate program, many students go on to international relations masters programs to further their studies and broaden their network. Of course, there comes the inevitable question of who is going to pay for the education? Fortunately, there are many ways to fund your graduate degree and help invest in your career and future. These financing prospects come in many forms, such as scholarships, grants, and fellowships.
Below are four fellowship programs that will fund part or all of your education for those interested in pursuing a career in international relations. Application deadlines and required documents vary per program and are available on the program websites.
Paul D. Coverdell Fellows Program
The Paul D. Coverdell Fellows Program provides financial assistance, among other benefits, to returning Peace Corps volunteers. Historically, the Coverdell Fellows Program was the brainchild of a former volunteer in Colombia from 1967 to 1969, Dr. Beryl Levinger. She wanted to utilize the specialized skillsets of volunteers, by first assigning volunteers in New York City public schools. Now the program has expanded to include several neighborhoods near participating universities and organizations.
Those who have successfully completed their Peace Corps mission have lifetime eligibility to apply. The Program requires fellows to intern in underserved and underdeveloped American communities. In partnership with 70 universities, including American University, fellows attend school while working in nearby communities, including rural areas, tribal lands, cities, and suburbs. The graduate fellowship program enables returning volunteers to apply skills they learned abroad at home. Along with tuition coverage, full scholarships, and stipends, fellows gain professional experience while furthering the Peace Corps mission. In addition to a domestic internship, many fellows also do an international internship.
DACOR Bacon House Foundation Graduate Fellowship
The DACOR Bacon House Foundation, was established for the purpose of contributing to the development of mutual international understanding and the strengthening of ties between the people of the US and other nations. To this end, it pursues programs of a public and educational nature to enhance public awareness and foster educated leadership in international affairs. The Foundation offers graduate fellowships to those earning their master's degrees in international relations. Each year eleven schools participate in the program – five annually, including American University – and six rotating schools.
Applicants must be U.S. citizens and attend any one of the fellowship's participating schools. The fellowship amounts to $10,000, to be used toward tuition only. Every year, each participating school nominates three individuals for the award; the DACOR Education Committee is tasked with choosing one fellow from each school. Please contact SIS Academic and Career Advising for more information.
Charles B. Rangel International Affairs Graduate Fellowship Program
The Rangel International Affairs Program offers assistance with financing careers in the Foreign Service through its graduate fellowship program. The Rangel Program is an initiative by Howard University and the U.S. State Department to attract outstanding young individuals for diplomatic careers at the U.S. Department of State. It aims to promote a positive U.S. presence in the world by showcasing the diversity of America.
The Rangel Program selects 20 fellows for participation in two-year graduate studies, internships, and other professional development activities. After successfully completing graduate school and meeting Foreign Service requirements, fellows then apply to become Foreign Service officers. Minorities, historically underrepresented in the Foreign Service, are highly encouraged to apply. Rangel fellow graduates currently serve in all parts of the world, including but not limited to Colombia, South Africa, China, Bangladesh, Spain, and Ireland.
Donald M. Payne International Development Fellowship Program
The Donald M. Payne International Development Fellowship Program is funded by the U.S. Agency for International Development (USAID) and administered by Howard University to attract outstanding individuals committed to addressing the most pressing global challenges. The program awards five fellowships, each amounting to $45,000, annually for a two-year program at an accredited U.S. institution.
The award includes $20,000 per year for tuition and other school fees, a $15,000 stipend per year for room and board, and a $10,000 per year stipend for two summer internships, one held the summer before the first year of graduate studies and another at an overseas USAID mission between the first and second year of graduate studies. Individuals with a financial need and groups underrepresented in international development careers are encouraged to apply. Fellows who have completed the Payne Program and passed USAID Foreign Service entry requirements are appointed as Foreign Service Officers with USAID.

These four fellowships provide either partial or full coverage of an international relations graduate education. It is important for those planning to attend an international relations graduate program to keep an eye on application deadlines, eligibility criteria, and required documents.