IROnline Alumni Profile: Lindsey Taylor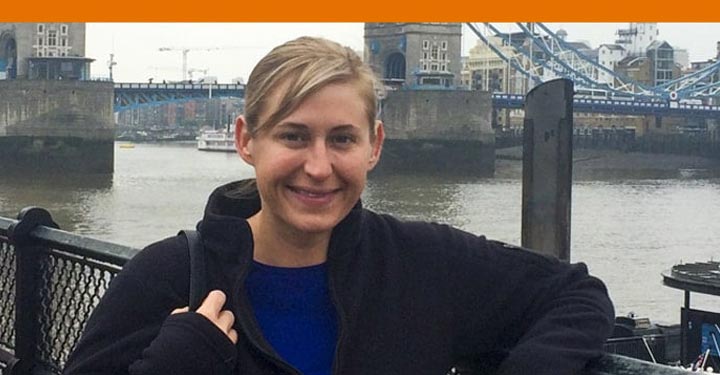 What's your name?
Lindsey Taylor
What is your current position?
Director of Business Development
Why did you decide to pursue the International Relations Online with AU program? What specifically was it about International Relations Online that drew you to it? What excites you most about it?
Seeking a graduate program focused on security in conflict environments, I knew that I needed a program that would afford the flexibility required to attend and complete the program while living overseas. While there is no shortage of online degrees, American University's School of International Service immediately captured my attention. A reputable program led by faculty with real-world expertise in my areas of interest, AU is uniquely positioned to address the myriad of issues present in today's constantly evolving security environment. The technological platform utilized by the program means that you don't have to compromise face-to-face interactions in order to attend the program remotely. The most surprising aspect of the program for me was the amount of group projects within the courses. I soon found that I looked forward to the class meetings and discussions each week. I never expected that I would work alongside students from all over the world, week in and week out, while continuing to travel and work in in various countries.
The program afforded me an in-depth understanding of the ongoing issues prevalent in conflict areas. I learned focused strategies for the design, implementation and monitoring of projects to ensure that they remain effective with measurable success rates. I was able to refine my analysis capabilities and identify the areas where I will continue to build proficiency. The degree has allowed me to demonstrate my initiative and enthusiasm to prospective employers.
Why are you passionate about IR?
I am fortunate to have worked alongside several government and commercial entities in the Middle East and Africa and to witness firsthand the importance of improving security policies. I hope to continue to provide informed leadership within organizations providing services in support of U.S. commercial, defense and foreign policy objectives.
What else should we know about you?
I am a devoted aunt, a country music aficionado and a fan of visiting new places. Most of my free time is spent with my family and two demanding rescue cats.
Pursue Your Goals
Request more information about International Relations Online.
Learn More