IROnline Alumni Profile: Alex Oliver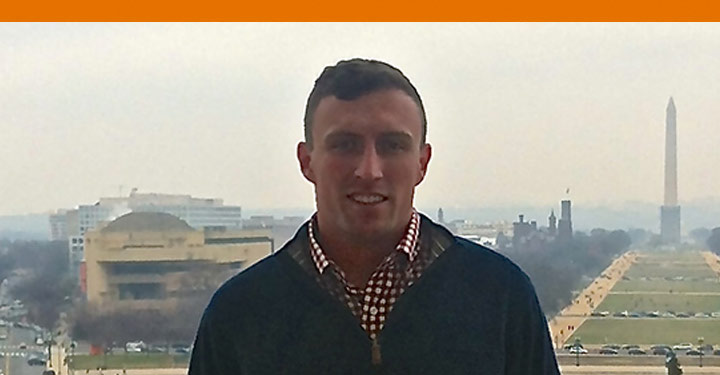 Location: Fort Huachuca, Sierra Vista, Arizona, USA
"The unfortunate truth is that there's only a small portion of us who have the wherewithal to attend a resident program, especially one as prestigious as AU. When this program was launched, it presented an opportunity to develop intellectually at a top tier school, without taking time out of my career."
Why did you decide to pursue the International Relations Online with AU program?
I think there are many, many ambitious and able people out in the world who want to pursue graduate education. The unfortunate truth is that there's only a small portion of us who have the wherewithal to attend a resident program, especially one as prestigious as AU. When this program was launched, it presented an opportunity to develop intellectually at a top tier school, without taking time out of my career.
The admissions staff was adamant that there would be parity between the quality of instruction on campus and online. I don't have any experience in a typical graduate school classroom, but I can say for sure that week in and week out I look forward to class, and I am consistently challenged by my professors and peers.
In the short term I plan on continuing to serve in the U.S. Army where we implement the country's foreign policy on a daily basis. In the longer term I plan on making a career in the national security sector.
Why are you passionate about IR?
So far in the program we have learned that one of the central purposes of IR is to reduce the instance of violence and war. As a soldier, there is nothing that I would welcome more than less violence, and less war.
What else should we know about you?
Well, since you ask, I like to ski, and play basketball. I like "The Newsroom" on HBO, and Spanish food. And I'm always happy to meet new people in the program.
Pursue Your Goals
Request more information about International Relations Online.
Learn More